Featured Drainage Project
Location: West Fort Worth, Texas
Project Description:
Client has a large community pond directly behind the property which led to flooding issues after heavy rains. Advantage Drainage used two layers of protection to solve the client's drainage problem by installing a drainage system along the back of the retaining wall behind the house and also utilizing heavy plastic protection along the wall with gravel as an added preventitive method.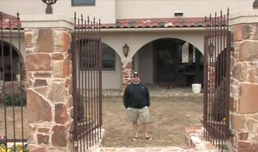 Client: Rob
West Fort Worth, Texas
---
More featured projects...
---
Our Services
A+ Rating with the BBB!
Servicing Dallas and Tarrant County
Established in 1978 and built on a solid reputation of integrity, quality and reliability, Advantage Drainage understands the customer's needs. Our expert knowledge equips us to handle even the most challenging drainage situations.
Residential Drainage Services
Commercial Drainage Services
Testimonials
Hear what customers are saying about Advantage Drainage
Advantage Drainage has been helping both Residential and Commerical residents solve their drainage problems for over 30 years in the Dallas, Fort Worth Metroplex. Watch our online video testimonials to learn more about how Advantage Drainage continues to help solve a wide range of drainage problems across North Texas.