Basement Drainage for Dallas & Fort Worth
You Don't Have to Have a Wet Basement Any Longer
A wet basement can spoil an entire home. The smell, the pests, the cosmetic damage-it's completely miserable. But not to worry. There's a solution to your wet basement woes.
Contact Advantage Drainage now and let us tell you about our Dallas / Fort Worth basement drainage solutions!
Keep Your Home and Your Family Safe with Basement Drainage Dallas / Fort Worth
A wet basement is no laughing matter. In fact, it can cost you lots, including:
Repair costs - It's undeniable. A wet basement will only worsen over time. That means spreading cracks in walls, ruined carpet, warped boards, and more.
Your family's health - Mold. It's a scary thing. And when you let your basement remain wet, you're just asking for a mold problem. Do you really want your family breathing contaminated air?
Pest control - Not only does a wet basement cause mold issues, but it also creates the ideal environment for insects and other pests. And rest assured, getting rid of pests can prove pricey.
Take Advantage of a Proven Basement Drainage Service Provider
What sets us apart from other companies that may offer you Dallas basement drainage services?
Over 30 years in the business - When we say our basement drainage solutions are time-tested, we aren't exaggerating. After three decades servicing the Dallas/Fort Worth Metroplex, our work speaks for itself.
A spotless customer service record - Our business is built on your satisfaction. So much so, in fact, that the Better Business Bureau has rated us with an A+.
Complete customization - We don't offer any one-size-fits-all solutions. Instead, we survey your individual situation and design basement drainage that works just for you.
Don't Accept Less Than the Best
Caution: while anyone can offer you basement drainage Fort Worth services, not everyone can deliver the high quality work necessary to ensure a dry basement. For example, it's not uncommon for landscapers and sprinkler services to attempt installing different sorts of drainage. But trust us when we say, that's not a good idea.
With water posing such a problem to your basement and your entire home, it's absolutely crucial that you have your basement drainage handled by a specialist. Only then can you be sure that you have an efficient, long-lasting solution.
Dry Out Your Basement Now
A wet basement left alone will only get worse. And the worse the problem grows, the more money it's going to cost you to fix in the end. Nip that problem in the bud now.
Call us today (817) 446-1511 for a no-obligation estimate on basement drainage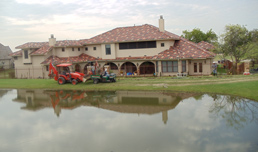 Residential Properties
Providing the DFW Metroplex with high quality and practical solutions to solve any drainage problem, while preserving and protecting each client's property's aesthetics and value.

testimonials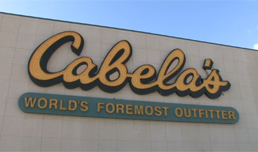 Commercial Properties
With over 30 years of experience in the industry and thousands of drainage projects successfully completed, our professionals can fix any size drainage problem.
testimonials