French Drains Dallas Fort Worth
Don't Let Standing Water Destroy Your Home
What's your home's number one enemy? Surprisingly enough, it's something that we all require-water. That's right. While your body can't live without it, water can destroy your home from the foundation up. And if you have water sitting up against your foundation, you can rest assured that foundation problems are in your not-so-distant future.
How can you remedy the issue? It's simple. Contact Advantage Drainage and ask us about our French drains. Dallas and Fort Worth residents call us right now at (817) 446-1511!
How Can Water Negatively Affect Your Home or Business?
When you call on Advantage Drainage for installation of French drains in Fort Worth or Dallas, You can save your home from:
Shifting and cracking of your foundation - When water sits up against your foundation, the soil softens and can cause your foundation to move. And a moving foundation is a cracking foundation, which can cost you and arm and a leg to fix.
Cosmetic damage - Once you have foundation issues, you can count on it leading to all sorts of problems inside your home or business. This can range anywhere from cracking sheetrock to sagging floors and doors that won't open and close properly.
Mold and mildew - It's undeniable. Water in your home will breed mildew and mold. And once it's growing, count on the mold to contaminate your air. If you or your family members have allergy problems, look for those to worsen too. And don't even get s started on how difficult mold can be to get rid of!
How can you keep your structure safe from all of the above issues? The answer lies in properly installed French drains.
Why Choose Advantage Drainage to Install Your French Drains in Dallas Fort Worth
Plenty of companies out there offer you French drains, Dallas Fort Worth. But the truth is, you'll benefit from doing business with us. That's because we offer you:
Experience - We've been installing French drains for Dallas and Fort Worth residents for over three decades. That means we're experts you can rely on.
Complete customer satisfaction - There's a reason the Better Business Bureau gave us an A+. It's because we look out for you, the customer, first and foremost. Whatever it takes to make you a satisfied customer, that's what we'll do.
Aesthetically pleasing solutions - When we install French drains, we preserve the beauty of your landscape.
Take Care of Your Drainage Problem Now
Don't put off fixing your drainage problem. Take care of it today.
Call (817) 446-1511 for a free estimate on French drains, Dallas Fort Worth!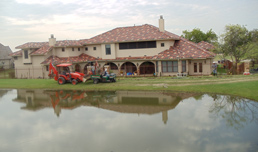 Residential Properties
Providing the DFW Metroplex with high quality and practical solutions to solve any drainage problem, while preserving and protecting each client's property's aesthetics and value.

testimonials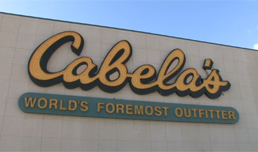 Commercial Properties
With over 30 years of experience in the industry and thousands of drainage projects successfully completed, our professionals can fix any size drainage problem.
testimonials